5G-NR LDPC Decoder

5G NR is the mobile broadband standard of the 5th generation. A new rate compatible structure for LDPC codes are employed for channel coding to fulfill the broad applications supported by the standard. Creonic's 5G LDPC Decoder IP Core provides a perfect solution for this new LDPC structure with high level of flexibility while maintaining high throughput and low latency as required by the standard.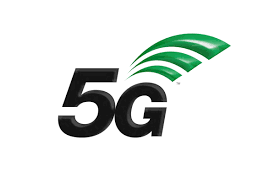 Applications
5G-NR 3GPP Rel.15 modem chipset for base station (BS) or user equipment (UE)

Applications with the highest demands on forward error correction

Applications with the need for a wide range of code rates and block length
Standard Features the Core Supports
Support for 5G-NR LDPC decoding

Support for base code rates from 22/68 to 22/26 for basegraph 1

Support for base code rates from 10/52 to 10/14 for basegraph 2

Compliant with 3GPP Release 15
High throughput

Low-power and low-complexity design

Block-to-block on-the-fly configuration

AXI4-Stream handshaking interfaces for seamless integration

Design-time configuration of throughput for optimal resource utilization

Faster convergence due to layered LDPC decoder architecture
Early stopping criterion for iterative LDPC decoder, saving a considerable amount of energy

Collection of statistics (number of iterations, decodingsuccess, number of modified bits)

Available for ASIC and FPGAs (Xilinx, Intel/Altera)

Deliverable includes VHDL source code or synthesized netlist, VHDL testbench, and bit-accurate Matlab, C or C++ simulation model
We are
ISO 9001:2015
certified



Our customers can rely on consistently high quality, guaranteed by our certified quality management.