Creonic Announces WiGig (802.11ad) LDPC Decoder IP and Closes License Deal with Blu Wireless Technology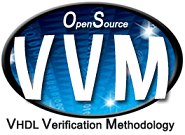 Kaiserslautern, Germany, Feb. 18 2013 – Creonic GmbH, a fast-growing IP provider in the field of communications, today announced that it closed a license deal with Blu Wireless Technology Ltd, located in Bristol, United Kingdom. Creonic has licensed its new forward error correction LDPC decoder IP core designed to address the WiGig 60 GHz standard (IEEE 802.11ad) to Blu Wireless Technology – a System IP company developing configurable, low power and cost 60 GHz technology for the WiGig and Wireless Backhaul markets.
The WiGig standard uses the 60 GHz band to enable short range communication and interoperability between a broad set of applications and platforms. It offers data rates of up to 7Gbit/s and hence outperforms existing WiFi technology by >10x. The LDPC-based forward error correction is an integral part of the WiGig baseband technology.
Dr. Matthias Alles, co-founder and CEO of Creonic, comments: "We are excited about working together with Blu Wireless Technology on this cutting-edge technology. Blu Wireless Technology's push for low power WiGig System IP matches Creonic's own focus within its LDPC decoder product portfolio."
The Creonic WiGig LDPC IP core is designed in particular to deliver highest throughputs in the multi-gigabit domain at small footprint. At the same time the LDPC decoder provides outstanding error correction performance, resulting in low energy consumption and an increased range of wireless transmission. Its unique pipeline architecture can be customized at design-time to deliver best performance on any target technology (ASIC technology nodes and FPGAs). Enabling of pipeline stages within the IP core is flexible and allows for optimization of required routing resources, path delays between pipeline stages, throughput, and footprint at the same time.
The Creonic LDPC decoder IP core for WiGig will become available to further customers in Q2/2013.
Henry Nurser, co-founder and CEO of Blu Wireless Technology, comments: "By integrating Creonic's WiGig LDPC core within our uniquely flexible HYDRA™ baseband System IP we are able to exceed our customer's power and area expectations."
Exploiting many decades of experience in low power parallel processing and wireless system design, Blu Wireless Technology has created its HYDRA™ System IP to flexibly address the needs of both the WiGig (.11ad) and unlicensed 60 GHz Wireless Backhaul markets. Our unique tightly coupled parallel architecture also enables the future support of >20Gbit/s wireless communications by a simple scaling of the design implementation.
Blu Wireless Technology is working with lead customers and the HYDRA™ System IP is available now.


About Blu Wireless Technology
Blu Wireless Technology offers Digital Baseband System IP and design consultancy within the emerging unlicensed 60GHz WiGig and Wireless Backhaul markets. For more information, please visit www.bluwirelesstechnology.com.
Learn more about the Creonic IEEE 802.11ad LDPC Decoder!

Browse our website or contact our sales team under
sales@creonic.com