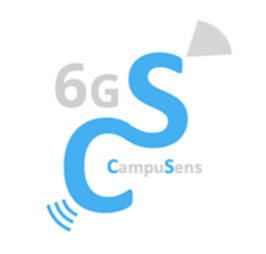 The "6G-CampuSens" project pioneers the exploration, design, and testing of 6G technologies tailored for secure campus networks mirroring critical infrastructure. The objective is to develop a reference architecture for "Campusnetz 2.0," focusing on the integration of sensing and communication technologies crucial for resilience.
The project aims to create a secure virtualization platform for network functions, adhering to the Open-RAN standard. This architecture, with integrated sensing and cryptography, addresses the diverse needs of Industry 4.0.
With an emphasis on energy-efficient technologies, the project contributes to Germany's technological sovereignty. Creonic GmbH plays a key role in this endeavor, contributing expertise to the development of secure campus networks.
Project Partners

The project consortium consists of:
Infineon Technologies AG, Neubiberg

Nokia Solutions and Networks GmbH & Co. KG, München

secunet Security Networks AG, Essen

Vodafone GmbH, Düsseldorf

umbrella.associates GmbH, Eschborn

Creonic GmbH, Kaiserslautern

Barkhausen Institut gGmbH, Dresden

Friedrich-Alexander-Universität Erlangen-Nürnberg

Technische Universität Dresden

Technische Universität Kaiserslautern
The project is funded by the Federal Ministry of Education and Research