Creonic shows DVB-C2 Live Demo at DATE Conference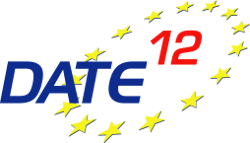 At this year's DATE conference Creonic presents a live demo of the world's first DVB-C2 decoder IP core. The IP core is used to decode a video stream in real-time while running on the Creonic rapid prototyping platform. It is integrated into the FPGA-based platform using the AXI4-Stream interface that allows for a seamless integration.
Meet us at booth 36 and learn more about our design flow and our products. We look forward to seeing you here!
Learn more about the Creonic DVB-C2 LDPC / BCH Decoder

Browse our website or contact our sales team under
sales@creonic.com